Valencia INNO HUB – Coordinator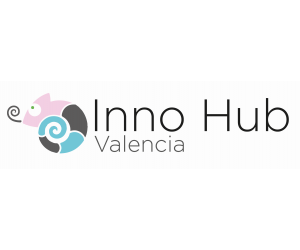 Valencia INNO HUB is a Spanish non-profit organization born with the objective of putting together talent and technology and foster employability and entrepreneurship among Valencian community. By mentoring and training INNO HUB supports entrepreneurs, Start-Ups and also individuals from disadvantage groups facing different factors of exclusion: youngsters and adults with educational difficulties, unemployed or migrants.
With this intention, INNOHUB develops many activities to help companies/individuals to reach their objectives:
By offering workshops, training, seminars, and networking related to several topics of interest, especially on management, business development, soft skills, entrepreneurship, business models, innovation, internationalization and financing;
By promoting technologic and innovation cooperation;
By supporting disadvantage groups and wannabe entrepreneurs from different backgrounds, boosting entrepreneurial skills;
By facilitating access to R+D+I Financing;
By providing assistance related to technologic vigilance and innovation management
Website: www.valenciainnohub.com
---
AMIStaDeS  – Fai Amicizia con il Sapere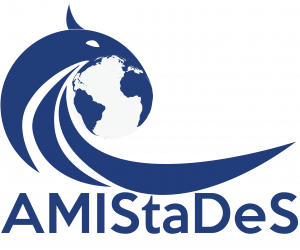 AMIStaDeS – Fai Amicizia con il Sapere is a non-profit association founded in 2017 that deals with research, training and dissemination activities to promote international culture.  Students are our main target, as we organize specific training programmes to let them approach important aspects of the nowadays society at international level. In addition to training programmes addressing school students, we organize several activities, both in presence and online. Among them, high profile conferences, which have obtained the free sponsorship of many national and international Institutions and that have hosted, as speakers, representatives from Institutions, Academia, as well as the Industry.  We organize also informal activities, as "Geopolitical happy hours", where trainers make the effort to present complex themes in the easiest possible way to a heterogeneous audience. We organize online training courses, about topics such as the future of the EU, migrations or the strategic importance of natural resources. In addition to this, we regularly publish thematic columns and specific analyses dealing with the main changes and challenges of the XXI Century.
Website: www.amistades.info
---
CBGG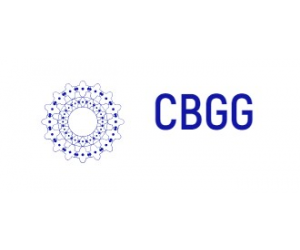 The company was founded by academics and researchers in order to develop research on the global economy, digital economy as well as entrepreneurship and global innovation. The company focuses primarily on supporting small and medium enterprises in the process of running a business in global surroundings and entering foreign markets, as well as delivering the training. An important specialization of the company is edutainment and the use of business simulations for conducting a personalized training for people managing companies and teams of employees. A separate department supports local governments in the field of local economy management, applying for external funds and implementing industry policies.
People associated with the company are economists with many years of experience in the implementation of EU projects, specialists in various fields, including local and spatial economy, entrepreneurship, edutainment, virtual games and business simulation, databases and business automation. The company cooperates with universities, chambers of commerce and a number of private companies, especially from Wielkopolska Region.
Website: rcge.eu/
---
Center for Social Innovation – CSI Cyprus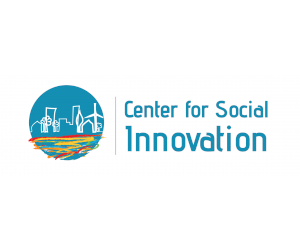 Centre for Social Innovation (CSI) is a Research and Development organisation, which focuses on fostering social innovation that can bring about a positive change to local, national, regional and global entities. These entities include but are not limited to governments, local administrative agencies, non for profit agencies, commercial entities, and educational institutions. The CSI team is composed of open-minded, fully equipped researchers, entrepreneurs, project managers, trainers and Information Technology Developers. CSI encompasses the capability and capacity to identify social needs, design and implement adjusted initiatives, and provide for sustainable growth. The CSI team's areas of expertise are in the fields of traditional education and e-learning, entrepreneurship, start-ups, innovation, creativity, negotiations, IP advisory services, social responsibility, business advisory solutions, data analytics, information technologies, project management, project evaluation services, product validation, training and computer gaming. CSI draws know-how and skills from its wide global network which includes academic institutions, IT companies, public services, international organizations, start-ups, and public services.
Website: www.csicy.com
---
CWEP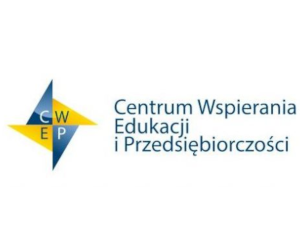 The Association operates from 30.06.2004 conducting activities related to the support and promotion of modern education and entrepreneurship, scientific research and consulting, conducting training, publishing, marketing, consulting and advertising activities. The Association provides services to support education through the implementation of transnational education projects aimed at young people and the organization of training. It also runs a consulting support for companies operating in the Subcarpathian region and Lesser Poland region and implements investment projects aimed at improving the quality of business support services. The Association is active in the field of science, expressed in the commitment to research projects and conducting its own analyzes of society.
The Association cooperates with many partners from Europe (including Austria, Germany, Netherlands, Romania, Slovenia, United Kingdom, Italy) jointly implementing projects aimed at young people, learners and entrepreneurs. This cooperation allows for the exchange of experiences with partners from other countries and use this experience in Subcarpathian region. The Association took the initiative to establish a network of cooperation with research institutions and businesses in order to promote the effective use by companies from renewable energy sources. In its activities, it is also working with local government units.
Website: www.cwep.eu
---
DIAS VET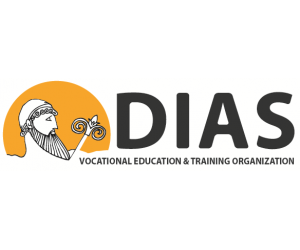 DIAS VET, is an educational and counseling organization accredited by the Greek National Organisation –EOPPEP. It was founded in 2009 in Greece, and has 3 fully operational offices in the cities of Trikala, Karditsa and Volos. It has 11 full-time staff and 50 part-time trainers / experts.
Our organization is aiming to substantially contribute towards ensuring equal access to knowledge for all parts of society (especially underprivileged young people), to promote sustainability, healthy behavior and to shape a better future for humans. One of our main objectives is to promote youth entrepreneurship and personal initiative, as we believe this to be the main way to enable people and help them overcome the challenge of rising unemployment.
Our organization activities emphasize in: -training and counseling youths to establish their own business, -reaching out to marginalized young people, promoting diversity, intercultural and interreligious dialogue, – enhancing media literacy, critical thinking and sense of initiative of young people,  as well as – equipping youth workers with competences and methods needed for transferring the common fundamental values of our society.
DIAS VET organizes also various seminars, workshops and campaigns that are aiming to the awareness of the local community, including the youth, in fields such as improvement of non-typical skills and competences of unemployed people, professional development and specialization, entrepreneurship and start-ups, behavioral improvement, management of European projects, counseling, mentoring, social inclusion of vulnerable and marginalized social groups, environmental awareness and sustainability.
Website: kek-dias.gr
---
The University of Humanities and Economics in Lodz (AHE)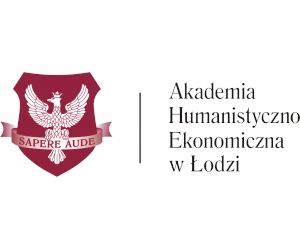 The University of Humanities and Economics in Lodz (AHE) is an accredited higher education institution, which in addition to traditional university programmes (BA. MA, MSc, PHD) provides also postgraduates studies and courses for various target groups, included adult unemployed job-seekers, youth, students, disabled, seniors, teachers, trainers, people of various professions, migrants, children, disadvantaged youth, unemployed. As one of the largest private universities in Poland, AHE has 23 faculties and offers a wide choice of subjects, over 100 courses, including 5 of them in English. The curricula of the courses are constantly updated according to market demands. The university focuses on educational research, innovative teaching methodologies and e-learning.  Among AHE's key fields of study and research there are: educational science, psychology, entrepreneurship (courses and workshops on creativity, business skills, business planning, etc.), economy, management, psychology public health, nursing, innovative teaching and learning methods, social exclusion, application of ICT in the teaching process, systems of quality assurance and validation of prior learning.
Website: www.ahe.lodz.pl
Facebook: www.facebook.com/AHEwLodzi/
International Cooperation Department: www.facebook.com/miedzy.narodowi/